This week we held camp in Alpharetta at King's Ridge! Coach Jaron Jones along with Coach Caitlyn, Coach Sam, Coach Austin, Coach Taylor, Coach Mike, and Coach Aaron. The boys displayed full effort in every drill. They also had a lot of fun all week being great teammates to each other. Jerz-Day was a particularly fun day for the campers! This was a very great week and the players got 1% better every day of the week! Players participated in Living by Numbers and 3on3 games everyday, so check out their scores below!
Living By Numbers Winners
Switch Cone Slides 
HS- James McBride
College- Junior Moore
NBA- Michael Serafino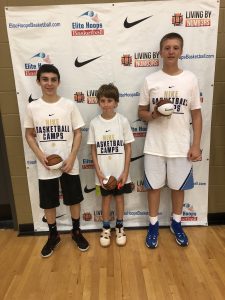 Figure 8
HS- Jantzen Peters
College- PJ Fitzpatrick
NBA- Carr Gienturco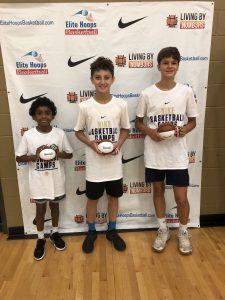 Cone Layups 
HS- Beau Selby
College- Jack Brantner
NBA- Ryan Reichner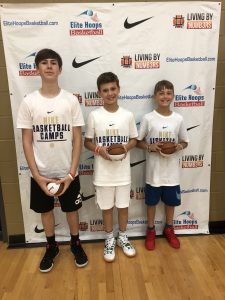 Hot Shot 
HS- Cooper Siddall
College- Charles Loehrer
NBA– Nate Kitteredge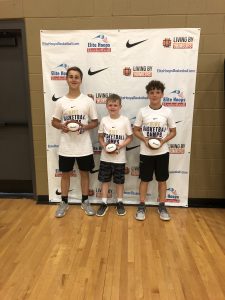 Individual Winners
HS
MVP- Beau Selby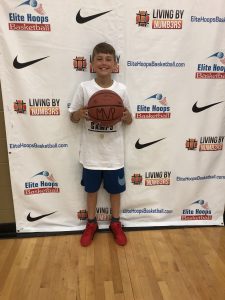 Coaches- Nikhil Gaonkar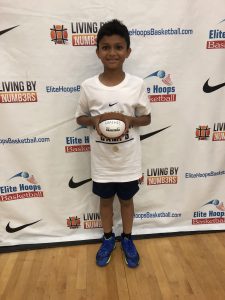 College
MVP- Grayson Peterson
Hustle Award- Junior Moore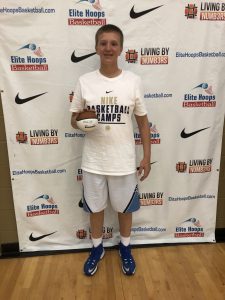 NBA 
MVP- Michael Serafino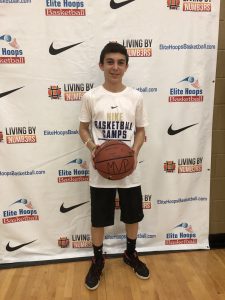 Coaches- Max Walkenhorst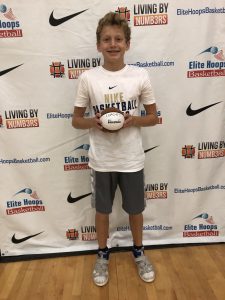 For NIKE Camp pictures visit our Facebook Page. Click HERE
For Camp Tweets visit our Twitter. Click HERE
For Camp Instagrams visit our Instagram. Click HERE
For information on other Elite Hoops NIKE Camps and Skills Clinics check out our website. Click HERE.