This week our staff traveled to Tyrone where we held a great week of camp at OLV! Coach Cam Dailey led an awesome week from drills to leading the classroom. The girls were a very hardworking group who made the week a blast! The girls learned a lot of teamwork skills through 3on3 and 5on5. The girls improved their skills everyday at camp and had a lot of fun along the way playing 2 truths and a lie to get to know each other. Players participated in Living by Numbers drills and 3on3 games everyday, so check out their scores below!
Living by Numbers Winners 
Switch Cone Slides 
College- Holly Harris
WNBA- Rhian Richardson
Figure 8
College- Loran Carter
WNBA- Natalie Holman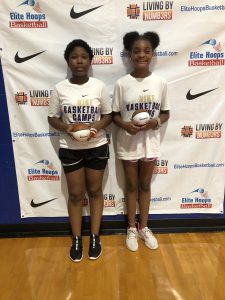 Cone Layups
College- Natalie Weathers
WNBA- Ansley Strandburg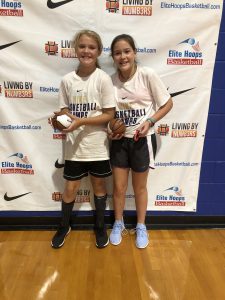 Hot Shot
College- Hayden Parker
WNBA- Natalie Holman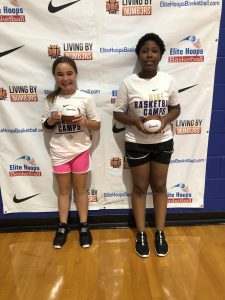 Individual Winners
College
MVP- Holly Harris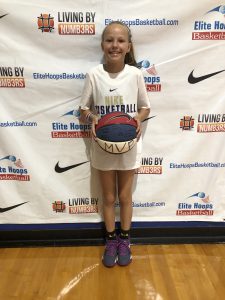 Defense- Imani Polynice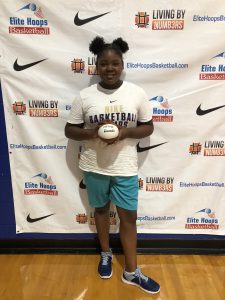 Mascot- Landry Hunter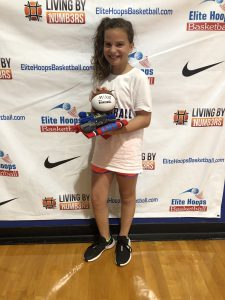 WNBA
MVP- Rhian Richardson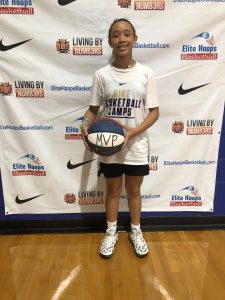 Hustle- Holly Metz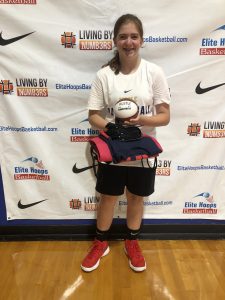 For NIKE Camp pictures visit our Facebook Page. Click HERE
For Camp Tweets visit our Twitter. Click HERE
For Camp Instagrams visit our Instagram. Click HERE
For information on other Elite Hoops NIKE Camps and Skills Clinics check out our website. Click HERE.