EHB Chattanooga Boys Basketball Camp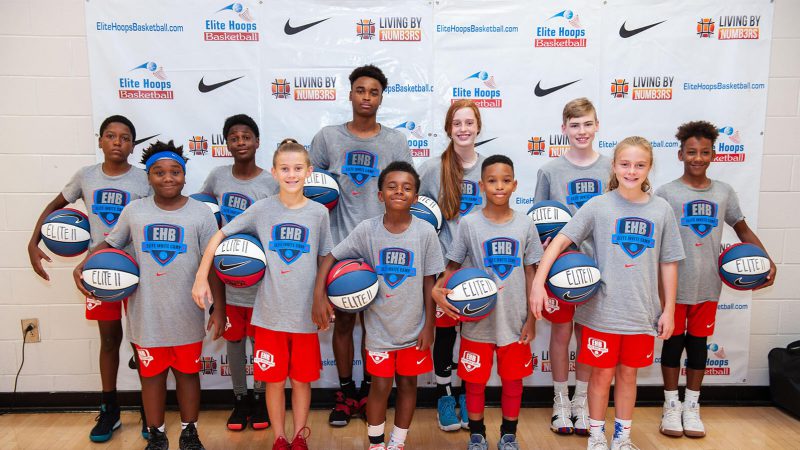 OVERVIEW
The EHB Chattanooga Boys Basketball Camp is designed for recreational and travel players ages 10-14. The camp will run Monday-Thursday. Boys ages 10-14 will go from 12pm-2:30pm. Each session is limited to 20 players based on current guidelines.
This camp will focus on individual skill development with the following stations: stationary and full court ballhandling, speed & agility,  individual skill development, Living by Numbers contests and access to our Shooting Clubs drills. Players will also compete in small sided games (1v1, 2v2, 3v3). This camp will operate fully under COVID-19 Governor's orders.
Players will be in small groups of similar skill set and age.  Parents and siblings will not be allowed inside the facility and all players must bring their own lunch. Drinks will be for sale from our concession stand and multiple water fountains will be available. For a full list of our facility guidelines during COVID-19, please read here.
SKILL LEVEL BREAKDOWN
| | |
| --- | --- |
| PREMIER LEVEL: | Ages 10-11: 2+ Years of Rec or 1+ Years of Travel |
| SELECT LEVEL: | Ages 12-14-: 3+ Years of Rec or 2+ Years of Travel |
DETAILS
DIRECTOR:
Daniel Gilbert
DATES:
07/20/2020 - 07/23/2020
WHO:
Boys Ages 10-14
WHAT:
EHB Basketball Camp
WHEN:
Monday-Thursday
WHERE:
Chattanooga Christian School
Chattanooga Christian School
PRICE:
$155
TIME(S)
| | |
| --- | --- |
| PREMIER & SELECT TIME: | 12:00-2:30pm |
REGISTRATION