NIKE High Intensity Basketball Camp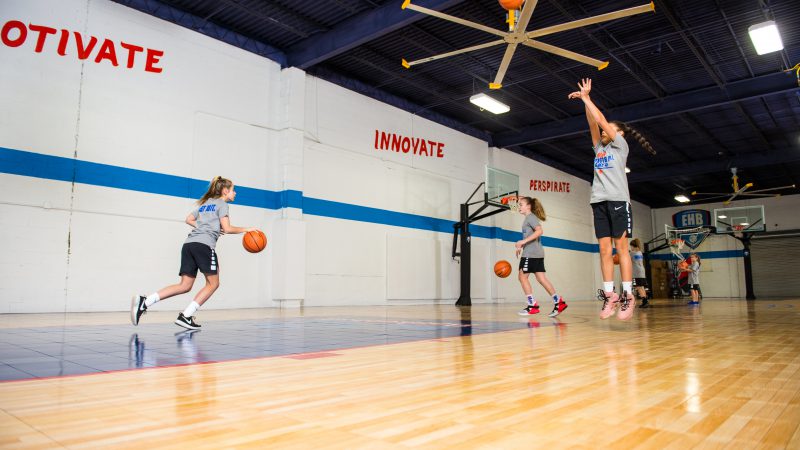 OVERVIEW
Achieve your basketball goals in summer 2020 at this new location in Yulee, FL. Train with Coach Ryan Thomas at this one-week high-intensity camp packed with individualized skills training, competitions, and drills designed to help you become the ultimate player!
The High Intensity Camp is for players with at least three years of school and/or travel team experience. This camp offers personalized instruction in a small group setting and is drill based with equal focus on offense, defense, practice concepts, film and game study.
HIGHLIGHTS INCLUDE
Three+ hours dedicated daily to individual skill development
Exclusive, and highly competitive 3 on 3 Cut Throat Tournaments and 5 on 5 play
Receive a Nike Basketball Camp t-shirt and other prizes!
SKILL LEVEL BREAKDOWN
DETAILS
DATES:
06/08/2020 - 06/12/2020
WHO:
Boys & Girls
WHAT:
NIKE Basketball Camp
WHEN:
Summer 2020
WHERE:
Yulee High School
85375 Miner Rd. Yulee, Florida, 32097
PRICE:
$275
TIME(S)
REGISTRATION