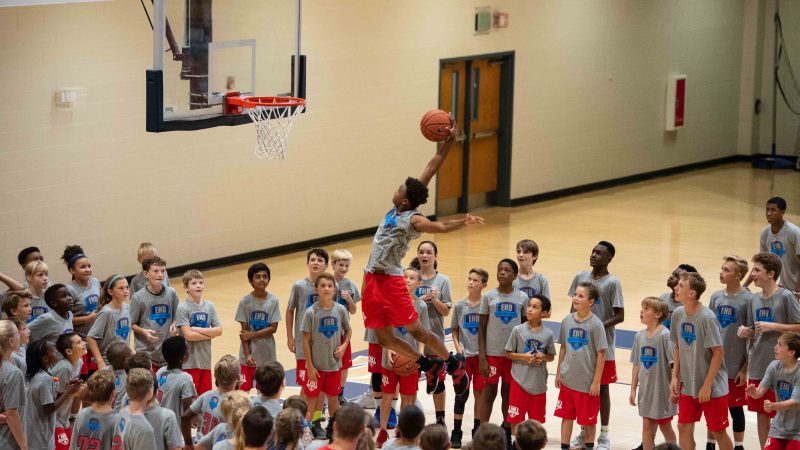 OVERVIEW
Our 3-On-3 League is designed to improve players' overall game, while teaching the fundamentals and principles of offense and defense. Players will learn proper spacing and how to move without the basketball. Our 3-On-3 League will give players on average 147% more shots, moves, passes and possessions, compared to a typical one hour 5-on-5 game. This session is directed by Jaron Jones.
This class will not meet on March 22nd or April 12th. 
Beginning January of 2020 we are requiring all players enroll in a basic membership to participate in our programming. This is a one-time fee of $50, per calendar year. With the addition of this fee, we will be lowering each class fee $2.
Included in your fee is a pair of NIKE EHB shorts and a NIKE EHB shirt. We request that your athlete wears these to all EHB training sessions moving forward.
SKILL LEVEL BREAKDOWN
DETAILS
DIRECTOR:
Jaron Jones
DATES:
03/08/2020 - 05/10/2020
WHO:
Boys & Girls
WHAT:
3on3 League
WHEN:
Spring 2020
WHERE:
DeSana Middle School
625 James Rd, Alpharetta, GA 30004
PRICE:
$144 for ALL 8 sessions
TIME(S)
REGISTRATION